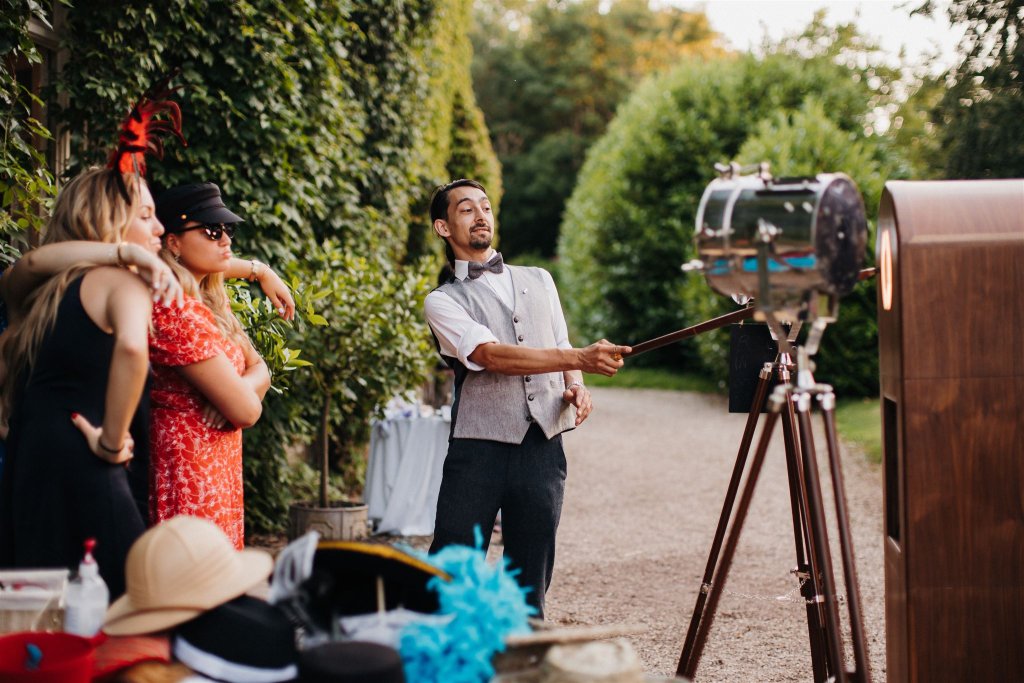 10 Reasons To Love A Summer Wedding
Summer is the perfect time for weddings, and there are so many reasons to love a summertime celebration. From the warm weather to the beautiful scenery, there's something special about saying "I do" during the summer months. If you're planning a summer wedding, you're in luck – Booth Nineteen Photo Booth Hire has put together a list of 10 reasons to love a summer wedding, just for you!
The Weather: One of the biggest reasons to love a summer wedding is the weather. With sunny skies and warm temperatures, you can plan an outdoor ceremony or reception and enjoy the beauty of nature.
Gorgeous Venues: Summer weddings are perfect for venues with incredible outdoor spaces outdoor venues like Elmore Court, Cripps Barn or Grittleton House in the Cotswolds, which offer stunning backdrops for your special day.
Vintage Vibes: If you're looking for a vintage or nostalgic feel for your wedding, a summer celebration is the perfect opportunity. From vintage dresses to classic cars, summer weddings offer endless opportunities for vintage-inspired details. Ask us about setting up a vintage photo booth outside for your wedding!
Bristol Bound: For couples in Bristol, summer weddings offer the chance to explore local boutique venues that offer elegant and unique spaces for your ceremony and reception.
Beautiful Scenery: Summer weddings provide the perfect opportunity to showcase the beauty of the season with stunning natural scenery as a backdrop for your photography. A flower wall can be the perfect photo booth backdrop.
Perfect Timing: With longer daylight hours, you can enjoy your wedding day from start to finish without feeling rushed or short on time. Time to enjoy your favourite artists and entertainers.
Outdoor Entertainment: Summer weddings offer endless opportunities for outdoor entertainment, whether that is your very dapper magician or your favourite 1920's style band.
Memorable Photos: With beautiful natural lighting and lush greenery, summer weddings provide the perfect backdrop for capturing stunning and memorable photographs. Your wedding photographer will be spoiled for choice.
Elegant Atmosphere: There's something special about a summer wedding that feels elegant and sophisticated, whether you opt for a formal black-tie affair or a more casual garden party.
Lasting Memories: With warm weather, beautiful scenery, and endless opportunities for fun and romance, a summer wedding is sure to create lasting memories for you and your guests.
At Booth Nineteen Photo Booth Hire, we're passionate about providing unique and stylish photo booth experiences for weddings and events of all kinds. If you're planning a summer wedding, we'd love to be a part of your special day and help create a lasting memoir of your celebration. Contact us today to learn more about our wedding entertainment services and how we can make your wedding day even more unforgettable!